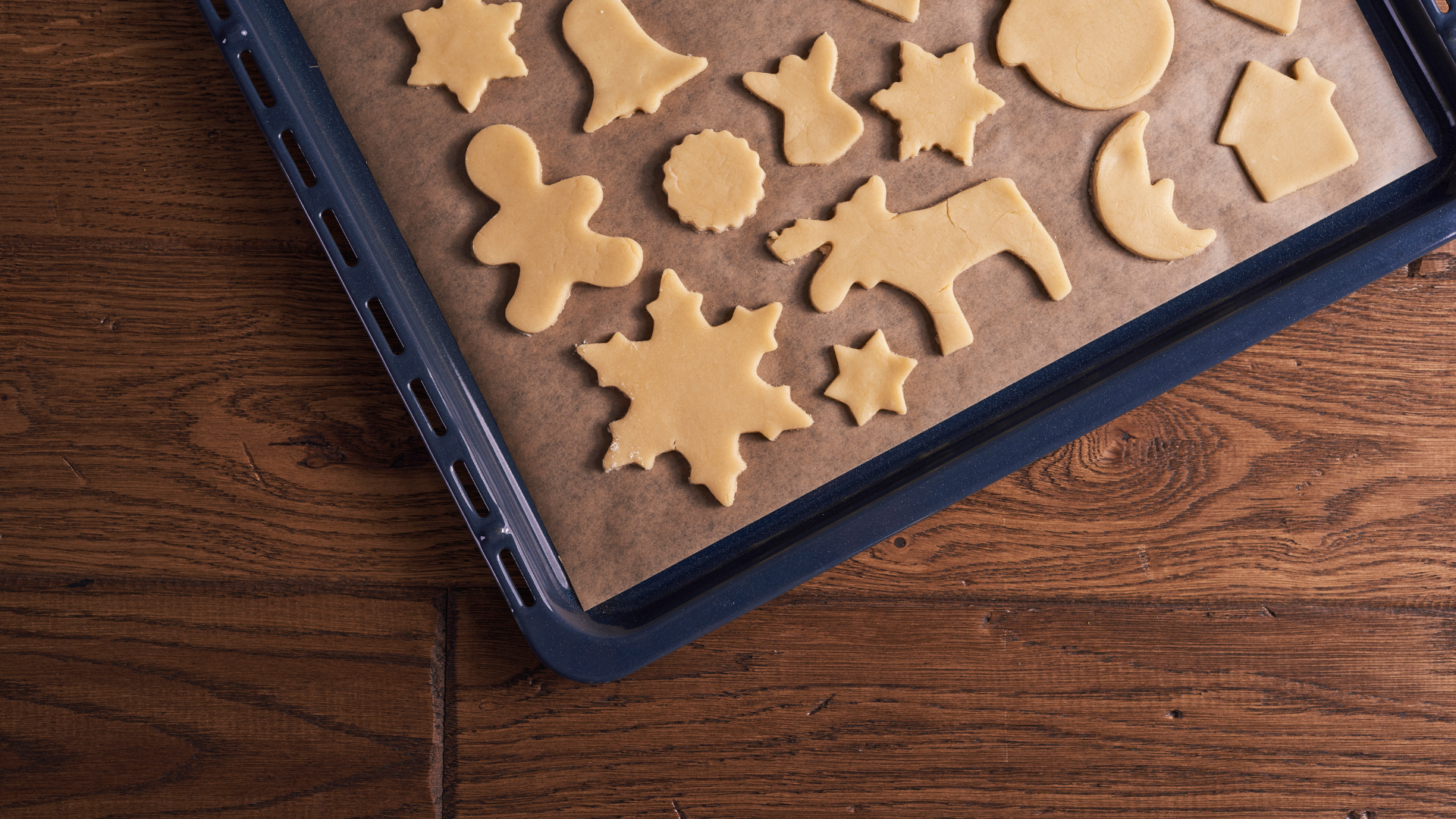 It's the time of the year to break out the cookie sheets and start baking our favourite Christmas cookie recipes. Some may have been passed down through the family or it may be a new recipe that you want to try out. But one look at your cookie sheets, and those plans may be shelved.
Thanks to their smooth, flat surfaces and raised edges, cookie sheets are versatile enough to bake chewy chocolate chip cookies as well as roasted vegetables. With such heavy usage, however, it's inevitable that your sheet pans may develop unsightly stains and residue build-up. To keep your health inspector happy and your food tasting its best, follow the methods below to combat grease, food particle residue, and even rust on your aluminized steel, aluminum, and non-stick cookie sheets
Mix baking soda and hydrogen peroxide into a paste.
Spread mixture across the top of the pan.
Let sit for 2-3 hours.
Wipe mixture away with a paper towel and water.
If necessary, scrub any remaining sections.
Clean with regular soap and water to rid sheet of any remaining residue.
So, don't worry, this foolproof cleaning method, your home will be smelling like fresh, baked cookies soon enough!
For more helpful cleaning tips, follow Tidy Time Saver on Facebook and Instagram!
We are Tidy Time Saver, the house cleaning professionals who've been making Regina, Saskatoon and areas sparkle for 20 years!