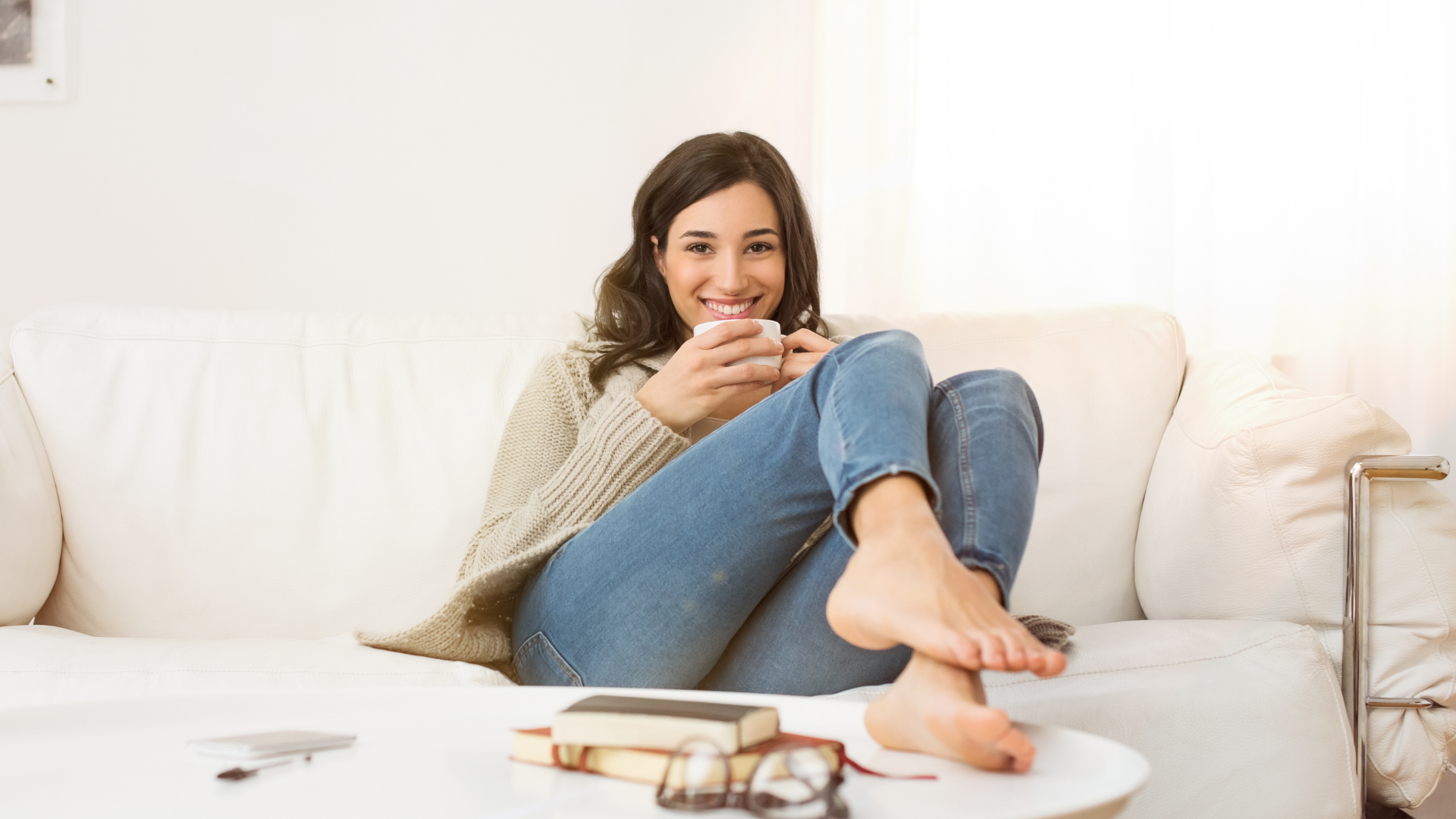 Let Tidy Time Saver Support Your Business Amid COVID-19 with Our Cleaning and Sanitizing Protocols
We have exciting news to share! We're now offering Electrostatic Disinfection Spraying (Fogging) disinfectant as an add-on to your already sparkling clean home! This is a great option if you have someone with a compromised immune system living in your home, if you have had company over or you simply like peace of mind knowing your whole home has been disinfected. We are also offering this service to our commercial clients as well.
Electrostatic Disinfection Spraying sanitizes and disinfects quickly, and efficiently with the most thorough coverage available. This new technology is hospital-grade cleaning that is also 99.9% effective at removing viruses including COVID-19, influenza and more.
How does it work?
Electrostatic spraying combines our specialized cleaning solution with high-pressure air and an electrode located inside the nozzle. When discharged, the spray is atomized and electrons are induced onto the droplets as they leave the nozzle with a highly negative charge. As the spray approaches the target, the electrostatic force becomes stronger. Through this process, the mist adheres to the entire object, even the areas that are not in the direct aim of the spraying wand. The droplets have an attraction 75 times more forceful than gravity which is why the solution gets into all the areas of a space, and envelopes the ones that you can't directly see.
This advanced technology makes this the most effective disinfection process for germ and contaminant ridden areas.
100% Coverage.
Kills 99.9% of bacteria and viruses.
No Rinsing Required
Health Canada and US Environmental Protection Agency Approved
Is it safe?
Yes, absolutely!
The Vitatek Cleaning System is Health Canada Approved and an EPA registered hospital disinfectant, mold killer, and odour eliminator which is non-irritating to the skin.
It is a hypoallergenic formula, 100% biodegradable, and is safe on soft surfaced items including fabric, furniture, carpet, natural stone and plastic. It is NSF rated (D-2) No rinse required on food contact surfaces at full strength and has a one year shelf life after opening.
This product has been used in emergency responses to eliminate Norovirus out-breaks and clinical trials have shown a decrease of 95% in health-care-associated infections (HAI's) of Acinetobacter spp in hospital environments.
Vitatek's sprayers combined with our cleaning solutions accomplish 360 degrees of cleaning. You can rest assured that even surfaces that are not clear and visible have been disinfected.
For a limited time, we are also offering your own personal disinfecting kit with every commercial application. For only $99.00 plus tax you can disinfect your personal surfaces as often as you like. The kit includes:
Rechargeable Mini Fogger
1 litre Vital Oxide
320ml Hand Sanitizer Gel
 50 Disposable Masks
Travelling Tip
"I am  immune-compromised and took the personal fogger with me when I needed to stay in a hotel during the pandemic and I felt completely safe once I disinfected the entire hotel room in just minutes."
Just think you could disinfect your children's sporting equipment after a game or practice or even your car once others have been in it! The possibilities are endless.
For more information about our Electrostatic Disinfection Spraying (Fogging) services and how we can better serve your business during this time, please visit Tidy Time Saver, the house cleaning professionals who've been making Regina, Saskatoon and areas sparkle for 20 years!
For more helpful cleaning tips, follow Tidy Time Saver on Facebook and Instagram!