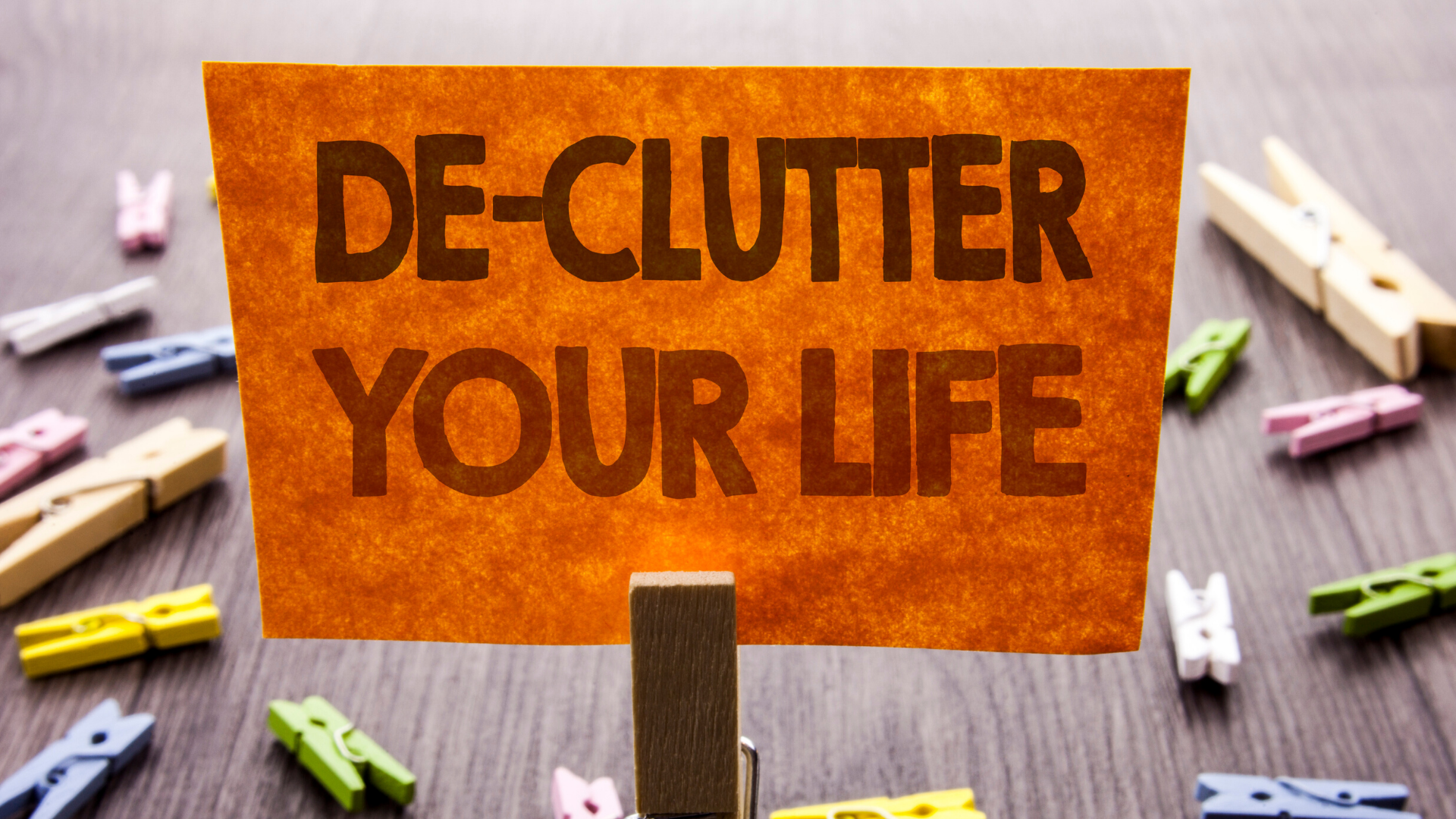 We've all been at home to help flatten the curve, and now many of us are taking the opportunity to tidy up and make progress in areas of our home big and small.
Cleaning projects that we've been putting off have now come into focus and on our list to tackle. But with that said, we've also noticed that we have a lot of unused items that have been sitting on our shelves for years. Let's talk about decluttering.
Taking the time to declutter and re-organize now will help with life after Covid-19. The act of decluttering can come with a number of benefits especially before work life starts up again.
It's all about streamlining, getting rid of, donating and having only really good things but fewer of them. As we know, our environment can influence emotions and behavior, so cluttered spaces can have negative effects on our stress and anxiety levels as well as on our ability to focus, our eating choices, and even our sleep. Plus, it just feels good to accomplish something we've been putting off for years!
When looking to declutter an area, as yourself these 8 questions:
Have I used this item in the past year?
If I were shopping right now, would I buy this?
Is the only thing that's keeping me from getting rid of this items is guilt for wasting money?
Am I holding on to this for sentimental value?
Do I have a similar item that serves the same purpose?
Do I have a realistic plan to use this item?
Does it fit in my personal living space?
Am I holding on to this item to fix in the future?
Decluttering is a powerful and life changing process. In its simplest message, if you don't use it, you need to lose it.
For more helpful cleaning tips, follow Tidy Time Saver on Facebook and Instagram!
We are Tidy Time Saver, the house cleaning professionals who've been making Regina, Saskatoon and areas sparkle since 2001!