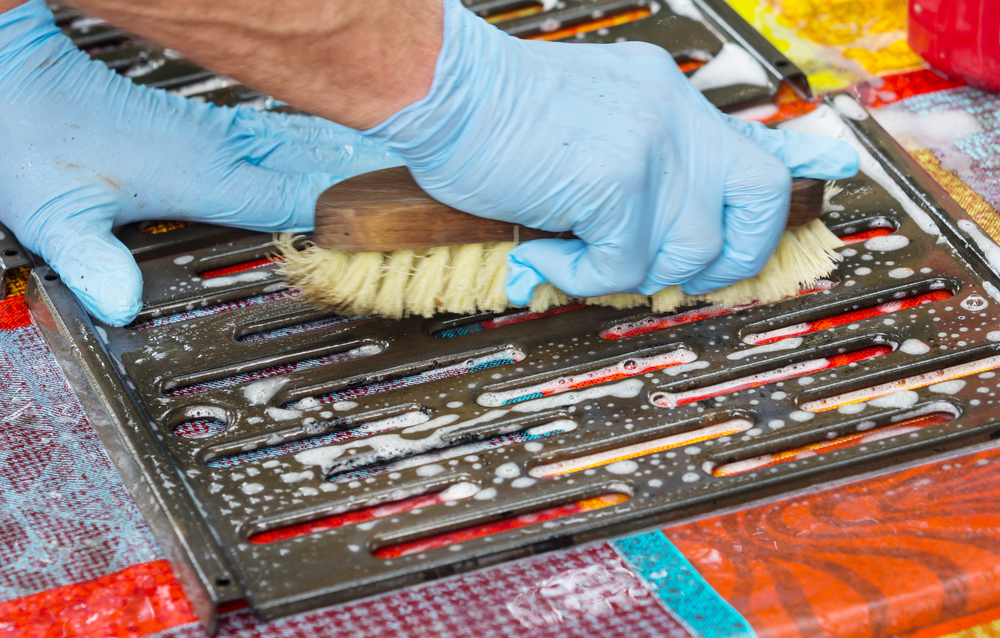 Say it ain't so. It feels like only yesterday we were pulling off the old BBQ cover and getting ready for a summer of great grilling. But as the kids go back to school and the leaves start to change, it's time to get our grills ready to hibernate until next BBQ season. And even if you're like me, and use your BBQ year-round, autumn is still a great time to clean up and service your grill so it's at its peak performance, be it for next April or the middle of January (you definitely don't want to be washing it out then).
These are general instructions to maintain and clean out your BBQ. Every grill is different, so it's a good idea to check your manual to ensure you do it properly. There are commercial BBQ cleaners you can purchase, but hot, soapy water will do the trick
Turn on the BBQ – let the BBQ run for a minute or two – this will warm up the grills slightly, making the grease and grime easier to remove. It will also allow you to inspect the burners and ensure they are operating properly. Replace any defective burners, again referring to your operating manual for replacement instructions.
Turn off the gas – if you have a propane tank, ensure it is turned off and disconnected from your grill. If you have natural gas, make sure it's turned off
Give your grates a soak – remove your grates from the grill and scrape off any large food or grease build up. Get a large bucket of hot, soapy water and let the grates soak while you tend to the rest of your grill.
Remove debris – scoop out any ash, burnt food and other debris from the bottom of your BBQ and drip tray. After it's completely cleaned out cover your burners with tinfoil to protect them as you scrub under the hood. Inspect your hood and BBQ body for any rust, holes or other damage.
Clean under the hood – scrub under the hood with your BBQ brush (the majority of the debris should be collected in the tinfoil covering your burners). After you've given it a good scrub, repeatedly soak and scrub with hot, soapy water to get it clean. Throw out the tin foil.
Clean your grates – by now your grates should be nice and soaked. Scrub off any excess debris and grease, and return them to your grill.
Clean the outside with hot, soapy water.
Reconnect gas and turn your BBQ on – this will ensure the BBQ is operating properly and dry out your BBQ's interior so it doesn't rust. Run it for 3-5 minutes max.
There you have it – your BBQ is ready to roll. If you haven't invested in a BBQ cover you should consider it – Saskatchewan winters can take its toll on your grill, so be sure to protect it from the elements. Now get out there and get a few more grills in before the snow falls!