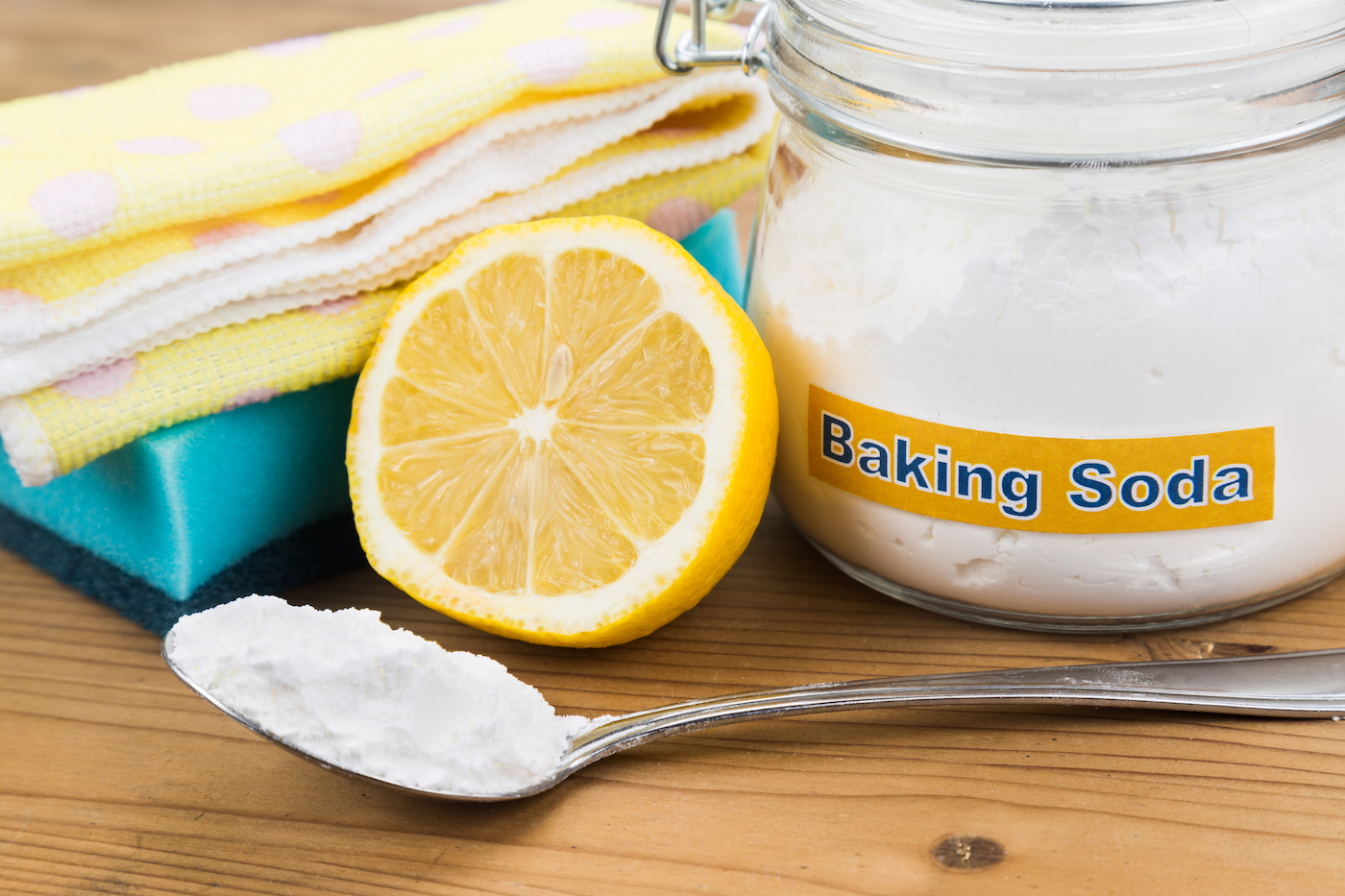 Take food beyond the kitchen and clean your whole house.
Run out of cleaning products or want to try something a little more natural next time you clean? Head to the kitchen. Cleaning with food may seem counterintuitive – often you're looking to clean messes caused by food – but here are a few foods you can add to your cleaning menu.
Lemons and vinegar
Used separately, alone or combined with baking soda, both lemon juice and vinegar have a natural acidity that can clean a variety of things. Just be sure to avoid using them on things like granite, marble countertops and stone floor tiles – the acidity in both can etch and mark natural stone.
Try this:
Want to de-grime your microwave? Add a chopped-up lemon, cup of water and a few tablespoons of vinegar to a bowl and heat in the microwave until it boils and steams. Let the bowl sit for 15 minutes with the door closed so the steam can loosen the grime, then wipe out the microwave.
Baking soda
Baking soda is the ultimate multipurpose culinary cleaner. It is non-toxic and affordable, and can absorb odours, scrub grime, polish silver, remove stains from laundry and so much more.
Try this:
Next time you spill something in your carpet, blot the spill as much as you can then sprinkle a liberal amount of baking soda over it. Let the baking soda dry then vacuum it up. The baking soda will absorb a lot more of the liquid, helping reduce any odours later.
Table salt
Salt's natural abrasiveness can clean stains from things like wood butcher blocks and dried food from cast-iron cookware (just be sure to not use it on coated pans as it can scratch the surface).
Try this:
Add salt and ice cubes to your glass coffee pot and swirl to scrub out the white water stains.
Cream of tartar
Cream of tartar is one of those things you don't use often – you buy a box for a specific recipe and it sits in the back of the cupboard. But it's great to clean and polish silver, aluminum, stainless steel and more.
Try this:
Make a paste with cream of tartar, baking soda and lemon juice and apply to your grimy bathtub. Let sit for 30 minutes then rinse the grime away.
These are just a few examples of natural, non-toxic cleaning solutions that come from using food products. Do some of your own research and before you know it you'll have your own cleaning recipe box too!
For more helpful cleaning and organizing tips, please visit our News section: https://tidytimesaver.com/news/