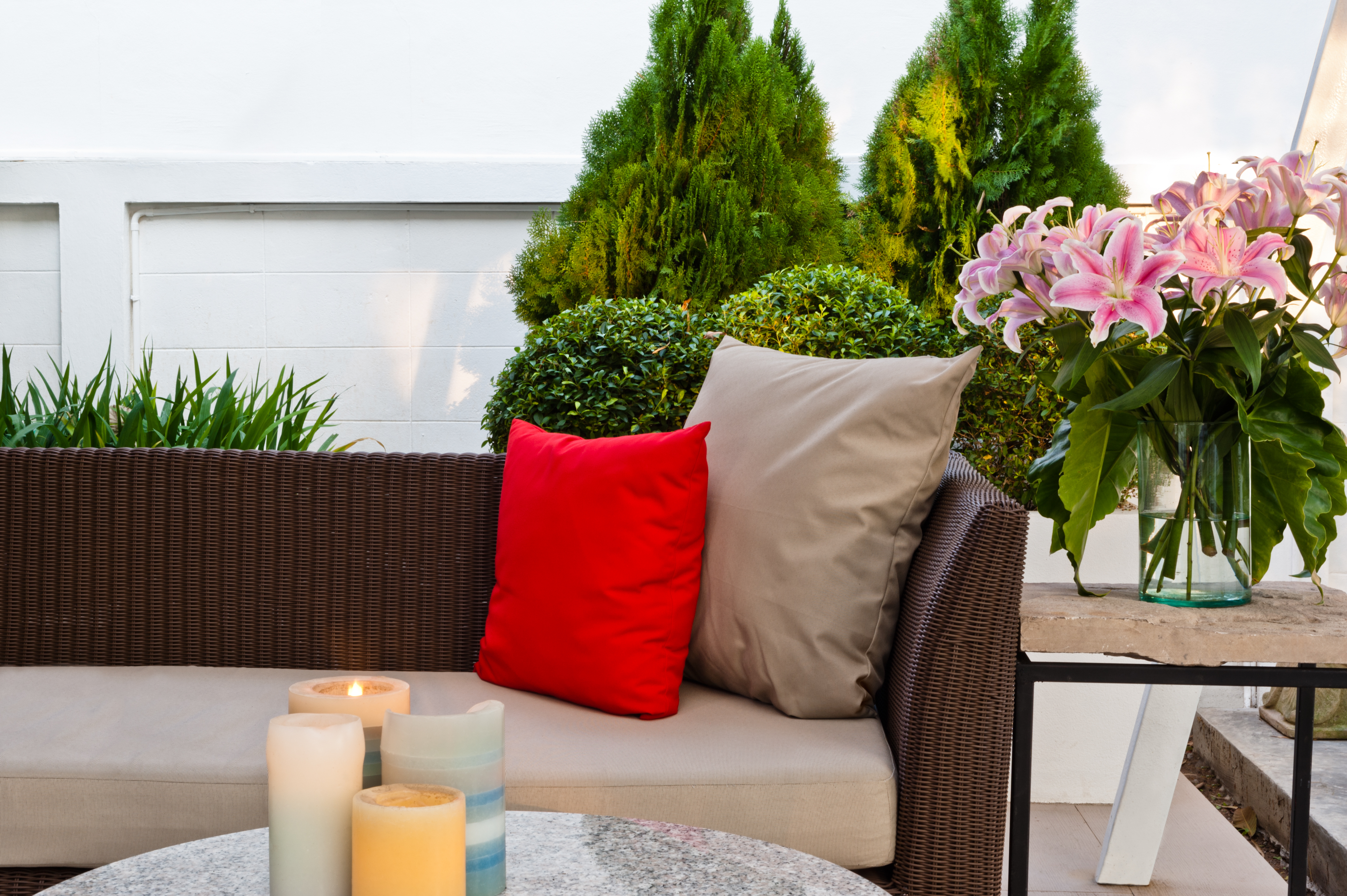 I spend an awful amount of time outside in our backyard. With the kids home from school, it's a nice change to BBQ up a few burgers and sink into a relaxing deck chair and watch the sun go down.
Cleaning patio furniture may seem like a painstaking task, but if done on a regular basis, it will help keep the grime and dirt away.
Here's what you can do:
Step 1: First spray down furniture with your watering hose or pressure washer. Use a gentle mixture of liquid detergent (like Dawn) and clean water give it a good scrub down. A little bit of elbow grease goes a long way!
Step 2: For plastic furniture use a soft brush to work the cleaner into any dirt. This mixture can also be used for seat cushions and patio umbrellas. But always check cushions for laundering instructions before attempting to clean them.
Step 3: If you have furniture with rusted metal, sand it down and then rinse off. And for wood furniture, you may need to sand it down and re-stain it.
Now sit back and enjoy the summer!
For more helpful cleaning and organizing tips, please visit our News section: https://tidytimesaver.com/news/