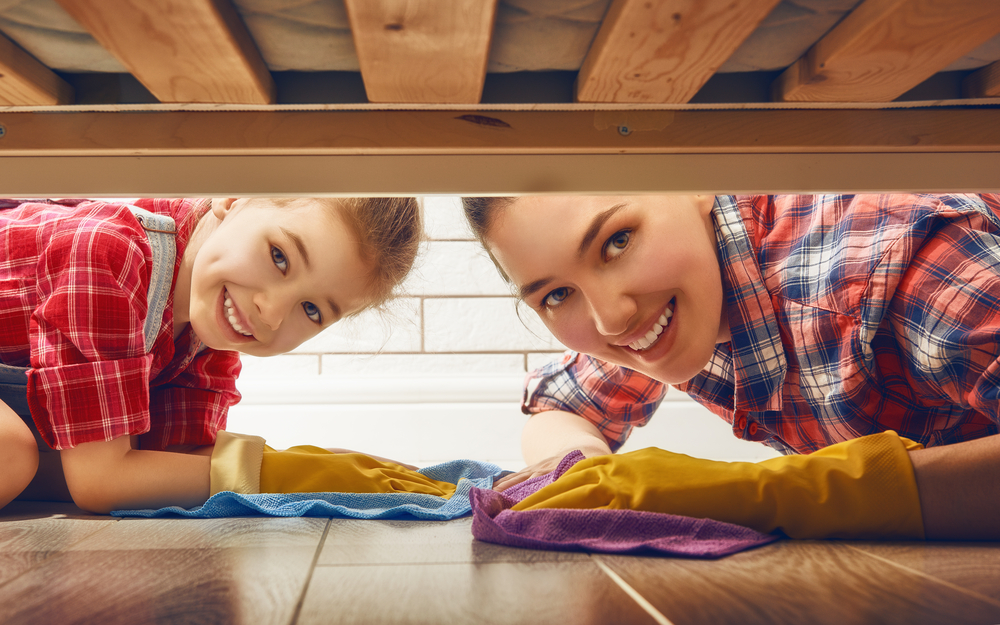 There are many benefits to a clean house. Not only for aesthetic reasons, but for health ones as well. This is especially true if we have pets, kids and family members with medical conditions such as allergies and asthma. Here are 5 healthy benefits of regular house cleaning.
1. Reduce allergens
With a cleaner, dust free home, we can reduce allergens in the air that cause an allergic outbreak. Simple tasks like dusting, vacuuming and moping can help provide a cleaner and more pleasant home for you and your family.
2. A clean home reduces stress
We've mentioned this point before in our other blog posts but it's true. Coming home to a clean house after a stressful day on the job can provide a natural sanctuary but if you come home to a messy, cluttered home, the stress will creep up on you.
3. Reduce pests and insects in the home
Pests thrive in dirty areas especially in the summertime. Cleaning your kitchen and bathroom on a regular basis will help to greatly reduce the likelihood of an infestation. Also, make sure to never leave dirty dishes or leftover food lying around. Clean dirty doormats in entryways as well to prevent dirt, dust and mud being tracked into the home.
4. Mold prevention
Mold likes to grow in dark, warm and damp areas in the home and is very bad for your health. Kitchen sinks and shower walls and tubs can provide these ideal conditions for mold growth. Make sure to clean your shower walls and tub as well as your kitchen and bathroom sinks frequently and wipe off excess water from shower walls with a squeegee after each use. If you have a bathroom fan, also turn that on after each shower or bath to reduce moisture build up.
5. Stop the spread of germs.
By cleaning heavily used items and surfaces like the remote control, doorknobs, light switches and the fridge handle regularly will help stop the spreading of these germs from surface to surface. Also, small children and infants may place their hands in their mouths after touching surfaces (including flooring for those children who crawl), making regular cleanings of all surfaces very important.
– The Tidy Time Saver Team
For more helpful cleaning and organizing tips, please visit our News section: https://tidytimesaver.com/news/