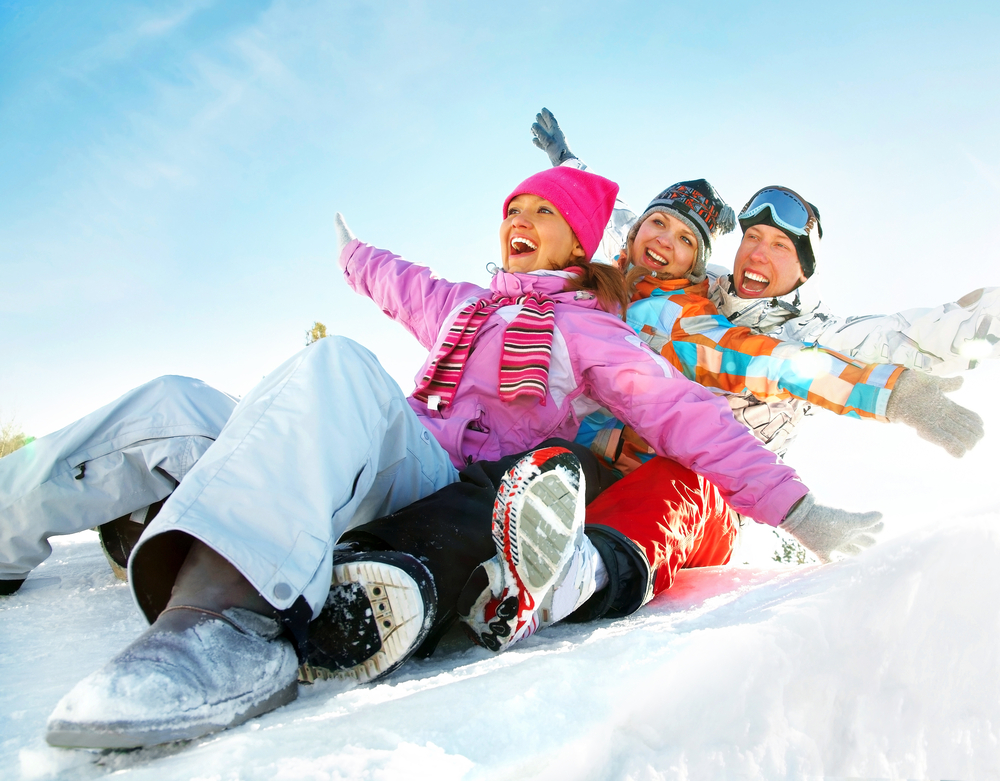 Winter is here. Like many of us, this is a time to retreat into our warm homes, wear cozy clothes and hibernate until spring. But that can sometimes get us down. Month after month of hiding under a blanket is not a good sign. So here are 6 ways to embrace the winter, stay motivated and snap out of the wintery blues.
Embrace the Outdoors: Put on your warmest clothes and head outside. Take part in winter-type activities like snowshoeing, skiing, and walking. Make it a family affair! Invite the kids out to help build a snowman or go sledding at your local park. Brush off the chills and take the plunge to the outside. It will be worth it!
Listen to Music: Music always helps us snap out of our dull moods. Put on some summer beats like reggae and start dancing your days away. Music will also help you stay motivated when working out so choose songs that make you happy and keep you going!
Learn Something New: Keep busy. That's another key to beating the winter blues and help stay motivated. If it's a new class, a new sport or even a new baking recipe to try – just do it! Get off that couch and keep your mind busy.
Focus on the New Year: Remember those pesky New Year Resolutions? Well now is the time to really dig your heels in and start focusing on your goals. The New Year always brings about new intentions so keep going and don't lose hope!
Socialize: What is better than a coffee date with your bestie on a cold, blustery night? Catching up with friends over a hot beverage or taking in the latest flick will help you get out of the house and on your feet.
Exercise: Nothing can warm you up faster than a nice workout. Sign up for classes you've always wanted to try like hot yoga or hat spin class. The instructors, music and ambience will help keep you motivated and focused on reaching your goals.
Book a Spa Day: When in doubt, book a spa day and relax. Indulge in a hot steam, massage or a dip in the hot tub to help you warm up from head to toe.
But even though it's harder to stay motivated in the winter, it is possible. Don't let this season get the best of you. Keep motivated with these tips and before you know it, spring will be here.
– The Tidy Time Saver Team
For more helpful cleaning and organizing tips, please visit our News section: https://tidytimesaver.com/news/