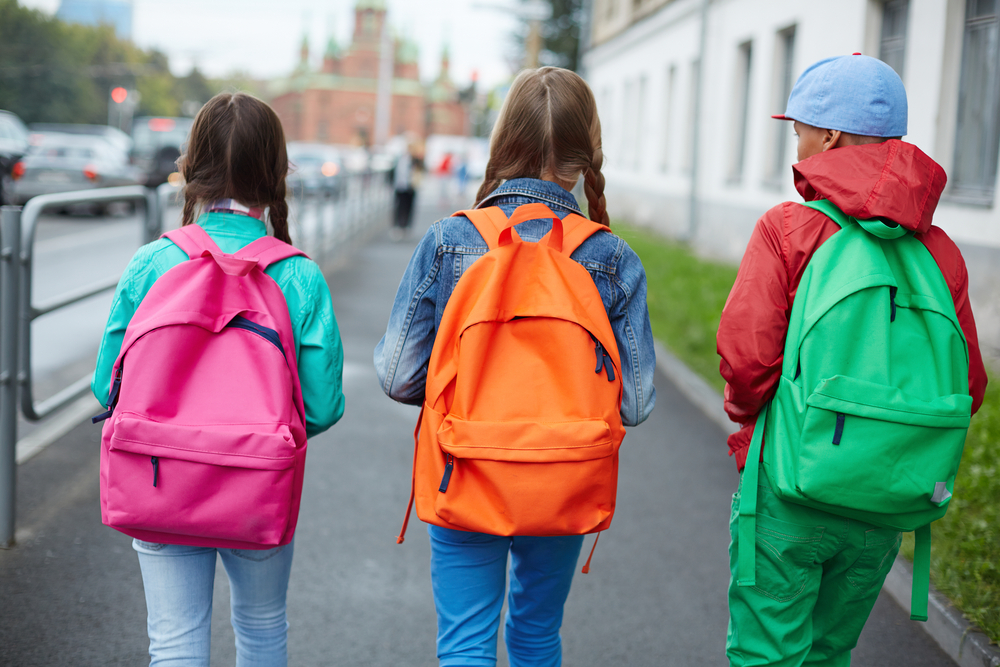 Kids are back to school and parents are all jointly sighing in relief. Getting back to a regular routine may be hard in the first few weeks but it does get better. One regular routine is packing your kids lunches, but after one look at their backpack and lunch boxes, you may thinking twice. Before you run out and spend money replacing them, here are some helpful tips that can ease those back to school cleaning challenges.
The good news is that backpacks and lunch bags/boxes are made to be quite durable and can withstand moisture and tough stains and stay relatively in shape especially in your washing machine.
Pre-treat any tough stains or messes ahead of time with liquid laundry detergent or OxiClean. Then place the backpack and lunch bag into the washing machine in cold water on the gentle cycle using liquid laundry detergent. Be careful of jewels or decals on the bag as they may come off in the cycle. In that case, hand wash the bag using a sponge or soft scrubber and air dry. Once washed, do not place them in the dryer. The heat may be too much for the plastic borders. Air-drying is the best.
If the lunch box has a "not so nice aroma", before you wash it, place baking soda inside of it and leave overnight. In the morning dump it out and wash as instructed.
Good luck parents! Enjoy the new school year students!
– The Tidy Time Saver Team
For more helpful cleaning tips, please visit our News section: https://tidytimesaver.com/news/