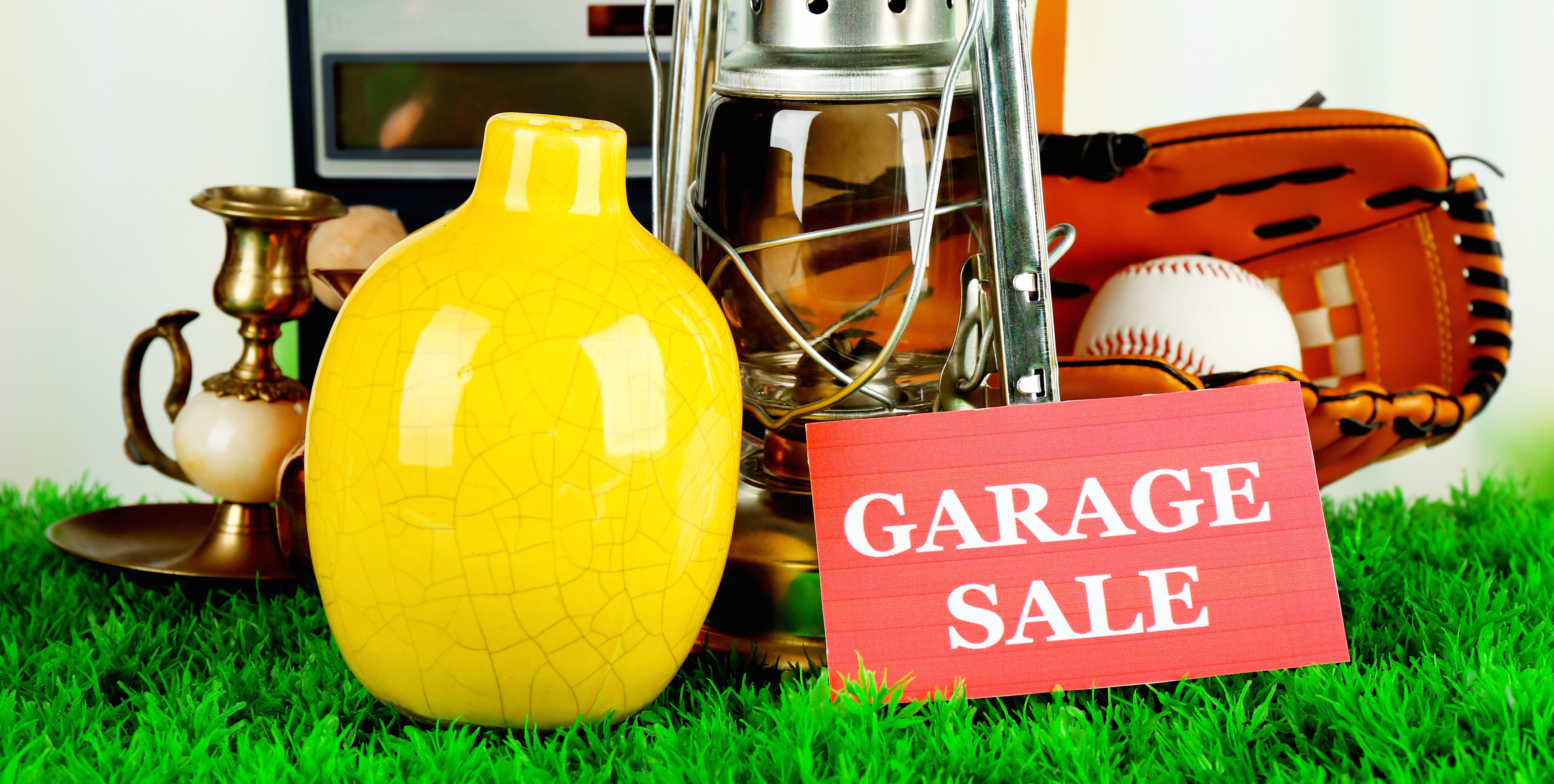 Is clutter in your home getting the best of you? Maybe its time for a garage sale to get rid of unwanted household items, unused gifts and boxes of old toys.
Here are some helpful tips to ensure your next garage sale is a big success!
Visit you local grocery store, community centre, church or daycare and put up flyers promoting your upcoming garage sale and remember to take them down too!
Advertise online for a larger turnout. Advertise on a local website like Used Regina or Kijiji. Make sure you input the correct time, date and location of your garage sale (and indicate a rain day if possible).
Try not to pick holidays or long weekends as many are usually away at the cottage.
Try not to pick a date when a Saskatchewan Roughrider game is on. That's an obvious one because you will get a lower turnout.
Expect early birds. There are always some people who take garage sales very seriously. Make sure you are set up and ready to go about an hour in advance to your actual set time.
Start accumulating items into boxes weeks prior to the sale. That will help you stay organized and not in a rush to sell off the wrong items.
Ask friends and neighbors to help. They too may have items they want to sell and include in your garage sale.
Make sure your dog is kept inside. Some people may not appreciate your pup sniffing at them during the sale – even the friendliest of dogs. It may hinder a sale.
Try to put prices on everything or lump them together based on pricing and put a sign up with the price to make it easier for the buyer.
Always make sure to look through pockets of clothing and purses before you include them in a garage sale.
Put some effort into your sale and really try to sell stuff by making it the most attractive it can be.
Don't let your 5 year-old collect the money. They may be the cutest thing at your sale but their math skills are questionable.
Don't accept cheques unless you want a headache at the bank when they bounce. And absolutely no credit cards.
Always have change available for people who carry larger bills with them.
Have plastic grocery bags available for items you sell.
Make sure you have a sign on display that says, "All Sales are Final" so people don't come back a few days later and try to return the item.
Do not invite people into your home to try on clothes or test electronic equipment.
Get some help. Enlist family members or friends to help you set up, sell and clean up afterwards. It will definitely take some of the load off your shoulders.
If there are unsold items at the end of the day, consider donating them to your local shelter.
Have fun! That goes without saying. When the day is over and your house clutter is minimized, you will feel some relief. Enjoy that feeling until your next garage sale.
For more useful tips on ideas to keep your home clean and organized, visit www.tidytimesaver.com.